Vapor Fresh® Plant Based Disinfecting Gym Wipes, 50ct Canisters (6-Pack)
SKU:
Free Shipping
100% Happiness Guarantee
Disinfect your fitness equipment and avoid toxic chemicals with plant based gym wipes. Completely free of harsh quats and alcohol. Safe on all surfaces.
✔ Kills 99.9% of viruses, bacteria & fungi
✔ EPA-registered plant based disinfectant
✔ Individual units available on Amazon

Used by thousands of households and
trusted by top gyms nationwide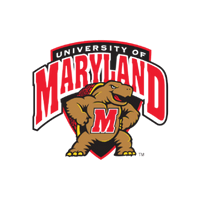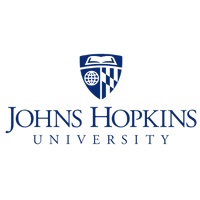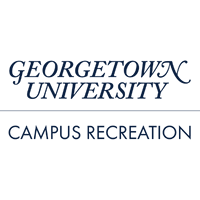 Single Units Available On Amazon
Don't need a whole case? Individual canisters are now available on Amazon Prime for fast & free shipping!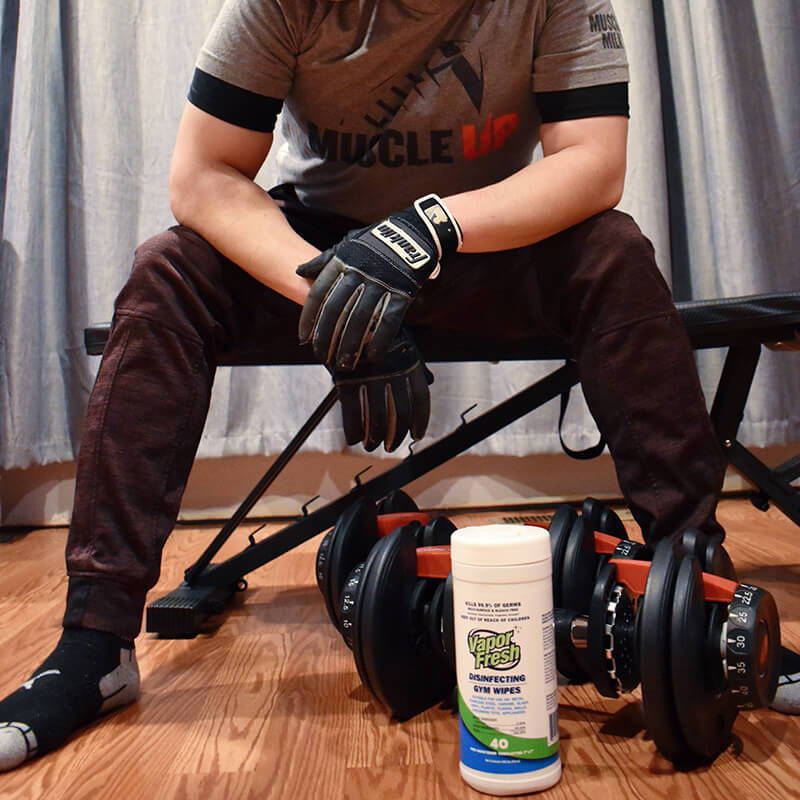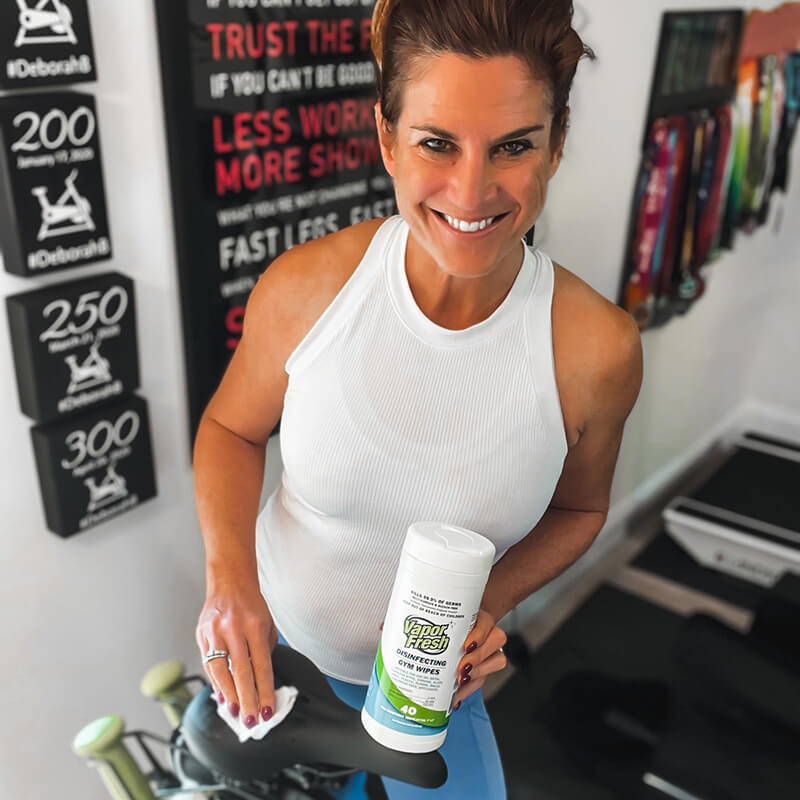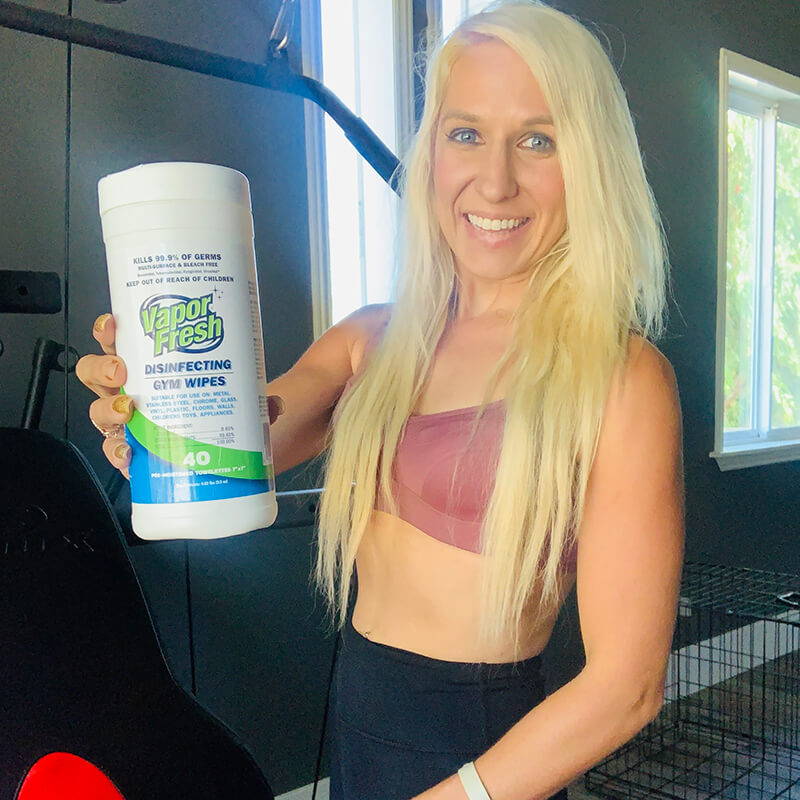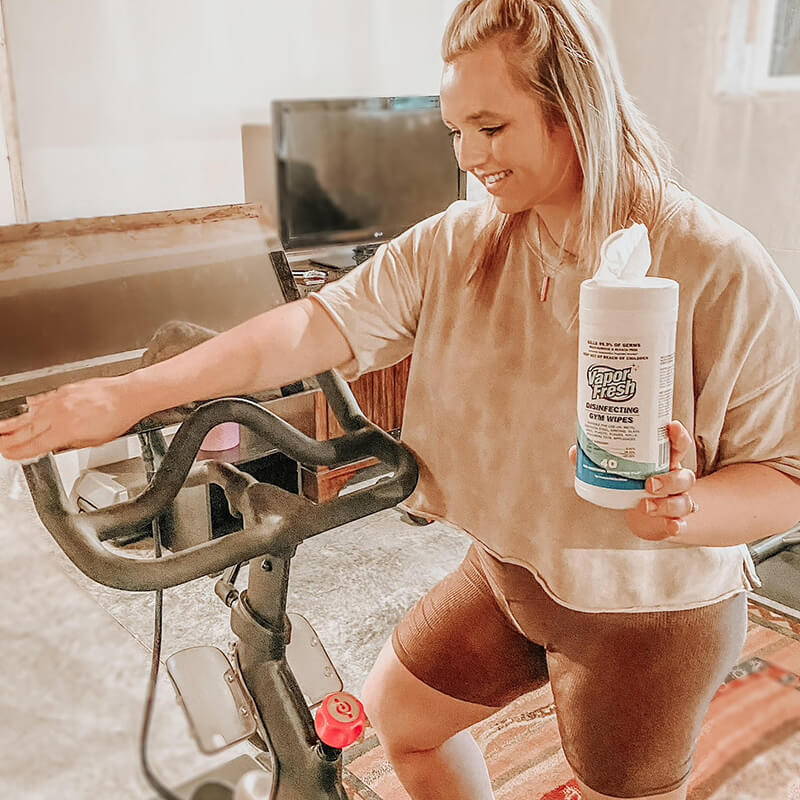 Better for your gym equipment.
Plant based & EPA-registered
Only plant based EPA-registered disinfectant gym wipe that effectively kills 99.9% of germs.

Completely free of quats, which are shown to have a harmful impact on eye, skin, lung & reproductive health.

Kills bacteria, viruses and fungi including SARS-CoV-2, HIV, MRSA and more.

We use the same citric acid found in plants to disinfect surfaces. Our wipes are formulated to have a low enough pH to kill bacteria, fungus & viruses yet are safe on surfaces. We've done all that without the use of harsh quats.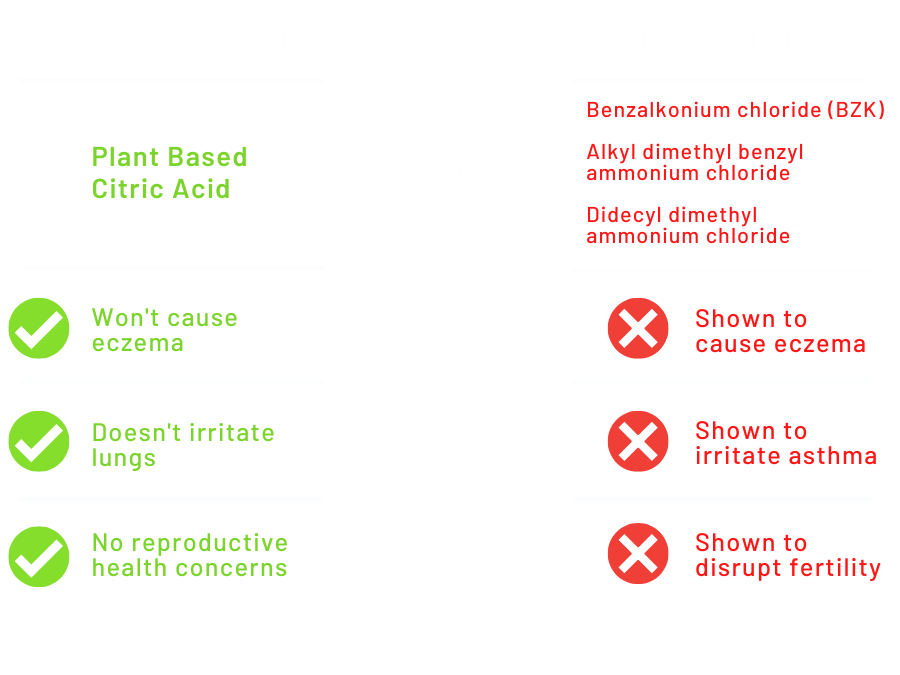 Directions:
Open lid. Pull out wipe from center of roll and through lid. Close lid to retain moisture.

Disinfects 99.9% of germs including:
SARS-CoV-2 (COVID-19)
Methicillin-resistant Staphylococcus aureus (MRSA)
Escherichia coli O157:H7 (E Coli)
Human Immunodeficiency Virus type 1 (HIV-1)
Pandemic 2009 Infuenza A virus (H1N1)
Frequently Asked Questions
Are Vapor Fresh® Disinfecting Gym Wipes recyclable?
Absolutely! And unlike other wipes, we won't cause damage to the local ecosystem when it's disposed of. Other wipes contain quats, which take a long time to degrade and are highly toxic to aquatic life.
Are Vapor Fresh Gym Wipes safe on all surfaces?
Absolutely! Our wipes are safe for use on metals, stainless steel, chrome, glass, vinyl, plastic, floors, walls, children's toys, appliances and more.