Vapor Fresh® Plant Based Disinfecting Gym Wipes, 1200 Wipes Per Roll (Case of 4 Rolls)
SKU:
UPC:
862344000135
Free Shipping
100% Happiness Guarantee
Disinfect your fitness equipment and avoid toxic chemicals with plant based gym wipes. Completely free of harsh quats and alcohol. Safe on all surfaces.
✔ Kills 99.9% of viruses, bacteria & fungi
✔ EPA-registered plant based disinfectant
✔ 4,800 wipes per case (50% more than other brands!)
✔ Also available on Amazon

Trusted by top gyms nationwide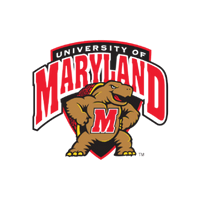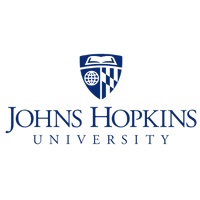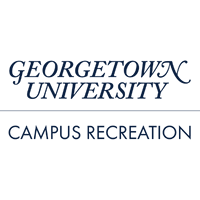 Do you prefer buying on Amazon? Vapor Fresh is now available on Amazon Prime for fast & free shipping!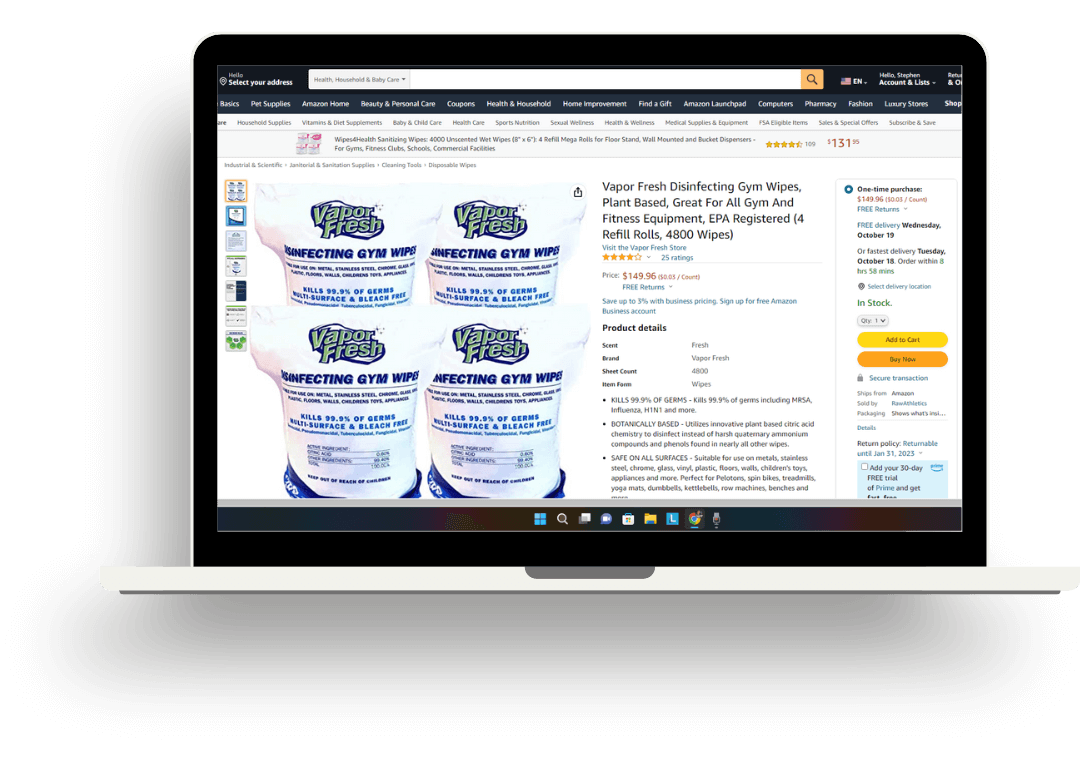 Better for your gym equipment.
Kill 99.9% of germs safely
Plant based EPA-registered disinfectant gym wipe that kills 99.9% of germs including SARS-CoV-2, HIV & MRSA.

Completely free of quats, which are shown to have a harmful impact on eye, skin, lung & reproductive health.

Each roll has 1200 wipes. Many other brands only have 800-900 wipes per roll. That equals big savings.

We use the same citric acid found in plants to disinfect surfaces. Our wipes are formulated to have a low enough pH to kill bacteria, fungus & viruses yet are safe on surfaces. We've done all that without the use of harsh quats.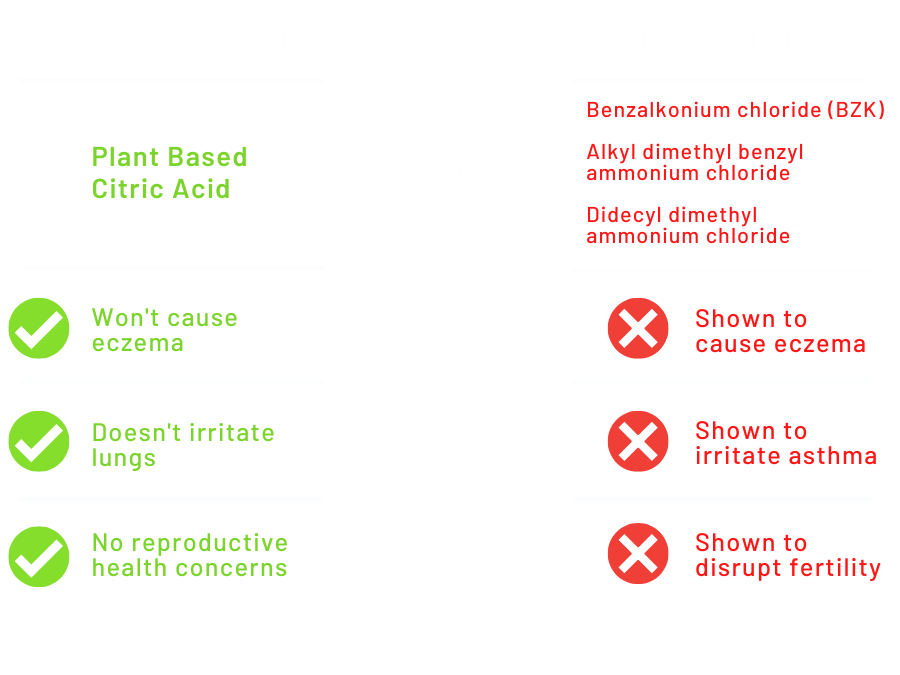 Contrary to popular belief, disinfectants and sanitizers are completely different. Know the difference so you don't waste your money!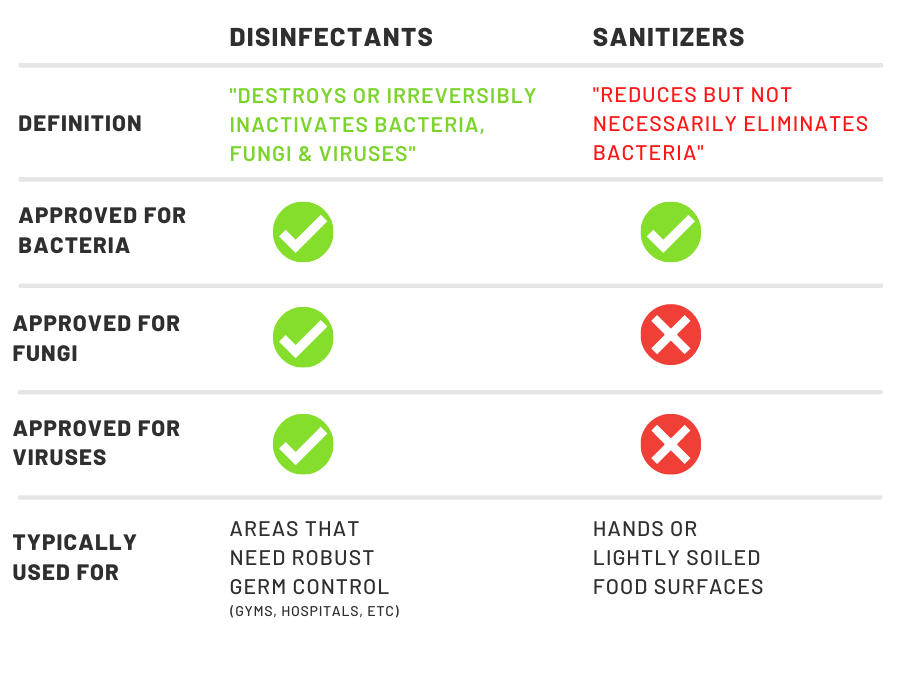 What our customers say about us!
"We chose Vapor Fresh Gym Wipes because of their affordable eco-friendly benefits as NYU is very much going in that direction. The ordering and payment process very easy. Our members enjoy having the wipes in the gym as well. They help keep the facility clean, germ-free and environmentally sound. It's been a great connection working with Vapor Fresh and I look forward to more fruitful years."

Brian Mecca
Manager, NYU Fitness Center
Directions:
Cut open the top of the bag, but keep the roll inside. Place the wipes still within its bag in your dispenser. Feed the first wipe from the center of the roll through your dispenser's feed. Close the dispenser.
Disinfects 99.9% of germs including:
SARS-CoV-2 (COVID-19)
Methicillin-resistant Staphylococcus aureus (MRSA)
Escherichia coli O157:H7 (E Coli)
Human Immunodeficiency Virus type 1 (HIV-1)
Pandemic 2009 Infuenza A virus (H1N1)
Frequently Asked Questions
Are Vapor Fresh® Disinfecting Gym Wipes recyclable?
Absolutely! And unlike other wipes, we won't cause damage to the local ecosystem when it's disposed of. Other wipes contain quats, which take a long time to degrade and are highly toxic to aquatic life.
Will Vapor Fresh® Disinfecting Gym Wipes fit our current dispensers?
Yes! Vapor Fresh® Gym Wipes will fit in all wipe dispensers.
Are there bulk discounts for Vapor Fresh® Disinfecting Gym Wipes?
Yes! If you're interested in purchasing a pallet or more, please call us at 888-619-0729 or fill out our contact form and we will send you bulk pricing.
Are Vapor Fresh Gym Wipes safe on all surfaces?
Absolutely! Our wipes are safe for use on metals, stainless steel, chrome, glass, vinyl, plastic, floors, walls, children's toys, appliances and more.